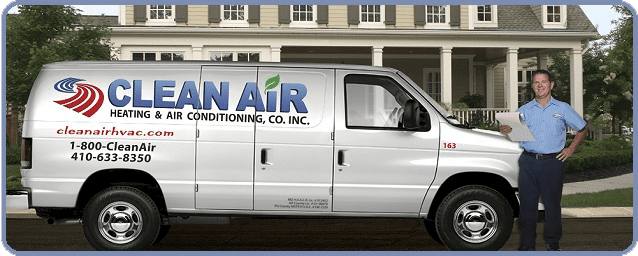 Baltimore Boiler Repair & Installation Services
Your local Baltimore boiler repair, installation and service company.
Looking for a local Baltimore boiler repair service and boiler installation company?
Thank you for considering Clean Air Heating and Air Conditioning for your residential boiler needs. Our highly experienced staff has been serving Maryland since 1972 and we are ready to assist you. Call today 410-633-8350.
We install, maintain & repair boilers systems:
Weil McLain Boiler
Columbia Boiler
We provide the following Boiler repair & installation services:
Perform Boiler Maintenance Check
Check & Repair Boiler Noise/Vibration
Check & Repair Boiler Blockages & Clogged Boiler Blocks
Check Boiler For Leaks or Cracks
Check & Repair Boiler Air Bound Pipes
Check Boiler for NO heat orO MUCH Heat
Check & Repair Bad Circulators
Check Boiler Pressure
Check & Repair Radiator Leaks
Boiler Inspection Service
Call today 410-633-8350 or toll-free 1-800-253-2624 to to speak with one of our Baltimore boiler repair & installation experts or speak to one of our estimators for a free in home consultation to replace your system. We service, repair and install all makes and models. Financing available to qualified buyers.
Serving the Baltimore-DC metro and surrounding area in Maryland. Conveniently located in Dundalk, Baltimore near Canton, Edgemere, Essex, Severna Park, Millersville, Pasadena, Severn, Lutherville-Timonium, Hunt Valley, Cockeysville, Bel Air, Columbia and Ellicott City in Maryland.